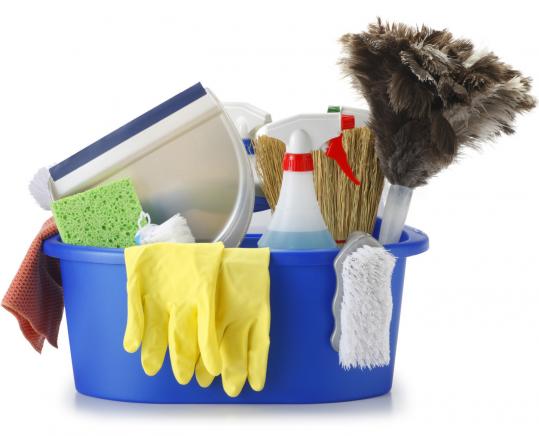 NEW HEALTHY CLEANING DATABASE
So you want to live a healthier, less toxic life... but where to start?
If you can only make ONE change, I always recommend getting rid of your household cleaning products. Just throw them out (OK, if you want to be more eco conscious maybe finish using them and never buy them again!). and switch to natural do-it-yourself ones (here are some
Recipes For Green Laundry
) or start buying nontoxic cleaners.
Hands down. The best thing you can do for your family and your own health.
Why? Because the air inside our house is more toxic than the air we are breathing outside... and the main culprits are the mainstream "pine fresh" or "lemon fresh" cleaners most people are using to clean their homes. Ironic how what you think is cleaning your home could be making it toxic.
HOW? It seems easy enough. You can find 'green' and 'natural' and 'non-toxic' cleaners just about everywhere now a days. But, the sad reality is that, even the most well know 'safe' brands aren't always as non- toxic as they claim.
Personally, I clean almost all of my house with a 50% white vinegar 50% water mixture. Vinegar is cheap, the classic (and safe - we use it on our salads!) disinfectant. However, I do admit, there are certain areas of the house (ie: bathroom) where I feel I need something stronger, and so I turn to "official" cleaning products.
I do my research before, OF COURSE. I read labels and sometimes I rely on trusted companies .... but I don't have access to a lab and the truth is that the companies that make these cleaning products don't have to list all of their ingredients on their labels. Even if you want to choose a safe non-toxic cleaner, sometimes you have no way of knowing what you are really bringing home.
That is... UNTIL NOW!
FINALLY there is help. The Environmental Working Group recently launched their
2012 Guide to Healthy Cleaning
. In it,
over 2,000 cleaning products have been tested and given a grade from A - F.
The database is super easy to use. You can search under category (floor cleaners, hand soaps, window cleaners etc) or input a specific brand or product you might have at home or have seen in a store.
FINDINGS
EWG did find good, effective and non-toxic products in almost all categories, except 4 which is why they recommend avoiding:
Air fresheners (Open windows or use fans!)
Antibacterial products (including gels and hand soap. Avoid products that contain triclosan)
Fabric softener and dryer sheet (Try a little vinegar in the rinse cycle)
Caustic drain cleaners and oven cleaners (try making a paste of baking soda and water)
Among the most interesting findings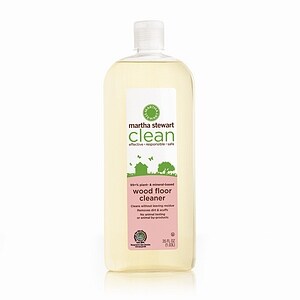 Disinfectant products: none received higher than a 'D'(including products from Lysol, Pine- sol and Clorox).
Dusting products: none received higher than a 'C' (includes Pledge multi surface dusters, dry scented cloths, Pledge dust and allergen dry cloths, and Swifter Dusters).
Martha Stewart Clean products tested all got A scores. I have not tried them but will be looking for them next!
The Honest Company (recently launched by Jessica Alba) got mixed reviews... their products scored everything from A's to F's.
Seventh Generation also received mixed reviews. The products I use mostly scored A's ( including their Emerald Cypress and Fir toilet bowl cleaner ad natural tub cleaner, automatic dishwasher powder in free and clear ) but their lemon automatic dishwashing gel scored an F as did their Natural 2X concentrated laundry detergent!
WHICH ARE THE BEST PRODUCTS OUT THERE?
TOP BATHROOM CLEANERS
(scores of A!)
Green Shield Organic Bathroom Cleaner, Fresh
Green Shield Organic Toilet Bowl Cleaner
Seventh Generation Natural Tub and Tile Cleaner
TOP DISHWASHING SOAPS AND DETERGENTS
The Honest Co Honest auto dishwasher gel, free & clear
Seventh Generation Automatic Dishwasher Detergent Concentrated Pacs, Free and Clear
Whole Foods Market liquid dish soap, unscented
TOP LAUNDRY PRODUCTS
Whole Foods 365 Everyday Value 2x concentrated Laundry Detergent, Lavender
Dr Bronner's 18 in 1 Hemp Pure Castile Soap
Green Shield Organic Laundry Detergent, HE Elite Care, Free and Clear
TOP ALL PURPOSE CLEANERS
Bon Ami Powder Cleanser
Whole Foods Market Green Mission Surface cleaning wipes, minty fresh
Whole Foods Market Green Mission Organic All Purpose Spray Cleaner and Degreaser, lemon zest
Green Shield Organic All-Purpose Cleaner Degreaser, Fresh
Green Shield Organic Glass Cleaner, Fresh
Whole Foods Market glass cleaner, unscented
Whole Foods Market all purpose concentrated cleaner, pine
Arm & Hammer Super Washing Soda Detergent Booster & Household Cleaner

Heinz Vinegar Distilled White Vinegar ( my choice mix 50% water and 50% vinegar!)
BATHROOM CLEANERS
Seventh Generation Natural Toilet Bowl Cleaner, Emerald Cypress & Fir
Green Shield Organic Bathroom Cleaner, Fresh
Green Shield Organic Toilet Bowl Cleaner
CLR Calcium, Lime, Rust Cleaner
Seventh Generation Natural Tub & Tile Cleaner, Emerald Cypress & Fir
TOP FLOOR CLEANERS
Simple Green Naturals Carpet Care
Simple Green Naturals Floor Care
Martha Stewart Clean Carpet Stain Remover
Martha Stewart Clean Wood Floor Cleaner
Aussan Natural floor cleaner concentrate